Black and Blue Steakhouse and Lounge at Valley View Casino
is quite possibly the very best place in town to get a really great steak or some mouth watering seafood! We're huge fans of their cowboy rib eye steak, and they are known for it! The steakhouses that you've been aware of up to now don't even come close to the quality that this restaurant exhibits. The chef has won many awards, and there is absolutely no question why. We love Black and Blue Steakhouse, and you can find it at Valley View Casino, at 16300 Nyemii Pass Road.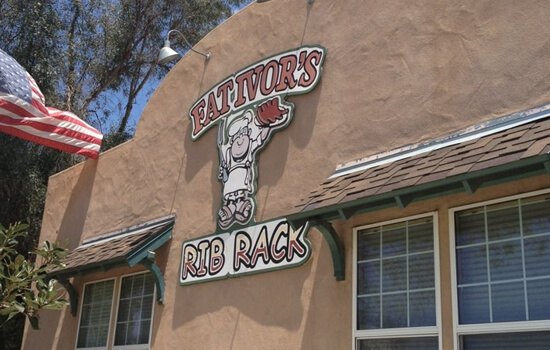 Fat Ivor's Rib Rack
is THE place to go for ribs in Valley View, period! The atmosphere is just simple and casual, like a barbecue restaurant should be, but the food is simply amazing. Any BBQ fan will go wild over these incredible flavors. Even if you're not a rib fan, you'll love the barbecued chicken dinner, and they've got a lot of really delicious sides that will satisfy you too. Oh and did we mention those pork chops? And the barbecue sandwiches? And don't forget about the pot of mushrooms! There are so many great things to try here! You can find Fat Ivor's Rib Rack on County Highway S6 near the intersection with Old Road.
Casa Reveles Restaurant
is nothing short of fantastic! If you're looking for great Mexican food in the Valley Center area, look no further. You can rely on this spot for the very best guacamole, tacos, and especially their famous chicken fried steak and eggs! They've also got a pork and chili dish that's so flavorful, and the desserts include a really memorable flan. They've even got a bar with a dance floor here! Great fun on the weekends. Be sure to check out Casa Reveles Restaurant on Lilac Road near the intersection with Palos Tierra Road.
Jag's Grill & Spirits
is a great place to get both live entertainment and high quality delicious food! In the daytime it's very family friendly and in the nighttime it becomes more of a bar scene. No matter what time you come in though, it's always lively and upbeat. We love all the pics of hometown heroes and high school athletes, and the burgers and chicken club sandwiches are always our favorites here. Great steak and other American favorites too! You can find Jag's Grill & Spirits on Lilac Road near the intersection with Hideaway Lake Road.
Papa Bear's Restaurant
is an awesome place to get breakfast, or perhaps some pizza for lunch or dinner! They've got a really noteworthy Clam Lovers pizza, which is something that you certainly won't find anywhere else. Seafood fans, you've got to check that out! For breakfast we'd most highly recommend their pancake special with hash browns. Very very good food here. The atmosphere is very comfortable and cozy, and the waitstaff is excellent. You can find Papa Bear's Restaurant on County Highway S6, near the intersection with Rinehart Lane.
Portino's Restaurant
... there's just something about that name that conjures up images of a very fancy Italian restaurant in our minds, but in reality this place is a low key, country style Italian restaurant! You can really just relax with good friends here, without getting too dressed up, and nosh on pizza, pasta, salads, sandwiches, and all your other Italian favorites. Some say that the prices are a bit too high, but you're paying for the quality of cousre, and we believe it's worth it. Great angel hair pasta and spaghetti too! You can find Portino's Restaurant on County Highway S6 between Miller Road and Canyon Road.
Corner Skillet
is one of our favorite Mexican restaurants in the area, and though the name makes us think of a country buffet or perhaps a great breakfast restaurant, once you've tried this great Mexican food, you will never forget what they serve here! The burritos are our very favorite item on the menu, and we recommend both the red and green hot sauces here. We love the look of this restaurant, and the staff is very friendly and helpful whenever we dine here. You can find Corner Skillet on Cole Grade Road between Juba Road and County Highway S6.
Fortunes Asian Cuisine
is actually located within Harrah's Rincon casino, and we love both the location and the incredible food that they serve here! If you love great Chinese food, you've got to try this one out. There can often be a long wait, so be sure to arrive early. When you do get there, try the lobster special! That's our favorite, and it comes with all the extras including an appetizer, soup, and more. Fortunes Asian Cuisine is located at 777 Harrahs Rincon Way.
Stone Brewing World Bistro & Gardens
is truly unusual and great. The menu consists of a wide array of American favorites, and the beer selection is of course something worth talking about! Surprisingly the food is also good here (a lot of breweries that we're familiar with focus so much on the beer that the food ends up being neglected). Great appetizers and desserts too, and we really think you'll enjoy both the indoor and outdoor seating areas! You can find Stone Brewing World Bistro & Gardens at 1999 Citracado Parkway in nearby Escondido.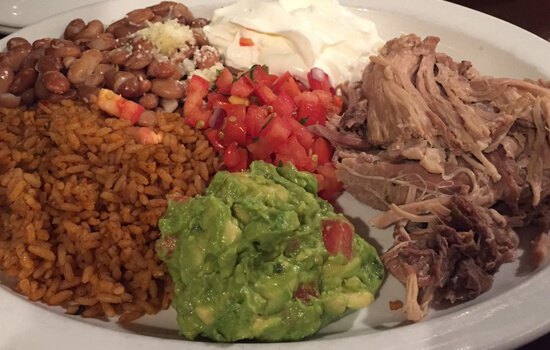 Cenote Grill
is also located in nearby Escondido, and we love the food just as much as we love the atmosphere and service. Many people say this is their favorite restaurant around, partly because the staff always remembers who they are, and partly because the food is just so amazing. Truly consistent. And that is tough to find. Wonderful Mexican favorites with some truly amazing grill items. You can find this one on West El Norte Parkway in nearby Escondido!