Ocean Thai Cuisine
is one of the most excellent Thai restaurants in southern California, and one of the best restaurants overall if you ask us! The food here is very authentic, not the Americanized Thai food that you may be used to at other places. They keep the decor very simple and beautiful, which lends to the authenticity of your experience. The service, too, is extraordinary. Our favorite dishes here are the Drunken Noodles with Chicken, the Hot and Sour Soup, and of course we love to wash it all down with a creamy delicious Thai Iced Tea! It doesn't get any better than that! You can find Ocean Thai Cuisine at 3846 Mission Avenue!
Pyramid Buffet and Restaurant - CLOSED
is one of the most unique restaurants you'll find anywhere! The food here consists of Egyptian and Greek delights, with an overall Middle Eastern and Mediterranean flavor that weaves through it all. We love the all you can eat buffet because even the heartiest appetites can get their money's worth there! The decor is beautiful and understated, and the staff really puts in extra work to make sure that everyone who dines here has a lovely experience. We would highly recommend this restaurant to you. You can find Pyramid Buffet and Restaurant on Douglas Drive near North River Road.
China Star Super Buffet
... We've got to preface this by saying that we never thought we'd be including so many buffets on this list, but these are really fantastic! China Star has a huge amount of delights from all over the Chinese spectrum of flavors, and we just love it all. We enjoy the sweet and sour chicken because you can put on the amount of sauce that you like instead of being at the mercy of the chefs like you are at other Chinese restaurants. And that's only the beginning of the great food here. All your Chinese favorites are available, and they are all hot and fresh! You can find this wonderful buffet at 1401 Mission Avenue.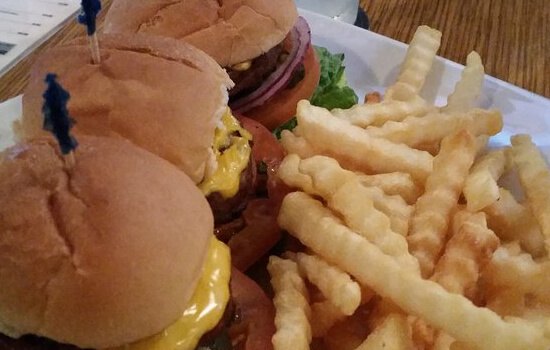 Rookies Sports Grille & Spirits
is located in nearby Oceanside, and we love this bar! If you have been looking for an establishment in the area where you can really kick back with your buddies and enjoy a cold one, this is your spot. They've got plenty of televisions around the bar so you can catch every angle of the game no matter where you're at, and in the evenings it turns into more of a nightclub scene which we're sure you'll enjoy. Live music, karaoke, DJs... Plenty of great entertainment. And wonderful service too. You can find Rookies Sports Grille & Spirits on South El Camino Real near the intersection with Camino Town, in nearby Oceanside!
Tremont Street Bar & Grill
is another of our favorites in nearby Oceanside for watching the game and enjoying a cold beer. They keep it pretty simple here, just your standard sports bar stuff televisions, great music, an outdoor patio, and sometimes karaoke too. What stands out for us the most is the menu. The food here consists of your bar favorites like wings, cheeseburgers, and fries, but they're all top notch, a cut above the other sports bars in the area that you have tried. Good enough to be found at a restaurant rather than a sports bar. The soups are homemade too, so be sure to try them! You can find Tremont Street Bar & Grill on North Tremont Street between Civic Center Drive and 3rd Street, in nearby Oceanside.
Jolly Roger Restaurant
is also located in nearby Oceanside, and we love this seafood restaurant for its great American vibe. The grilled salmon entree is our favorite on the menu, so fresh and flavorful! You won't find it this good anywhere else. And of course you can't resist that gorgeous view... If you love being at the pier and soaking up that incredible vibe, you'll definitely want to check out this sea inspired restaurant and find out why everybody loves it so much. Very affordable prices too, considering that it's a seafood restaurant! You can find it at 1900 Harbor Drive North.
Vigilucci's Osteria
couldn't go without a mention on this page. It's located in nearby Oceanside, and they have some of the very best pasta dishes that we've ever tried. These include a really mouth watering ghocchi! Try that with any one of their superb sauces and you'll be in a pasta lover's heaven! The wine list is worth nothing too, extensive and impressive. The ambiance is very romantic, and great for those business lunches or family get-togethers too. You'll find Vigilucci's Osteria on Mission Avenue between North Ditmar Street and North Freeman Street!
Harney Sushi
... We know you've been waiting for a sushi restaurant to pop up on this list of great establishments in the San Onofre area, and this one is located in nearby Oceanside. All the standard favorites are truly top notch here, from the California rolls to the spicy tuna rolls! We can't get enough of those. The service is outstanding here, really notable compared to most of the other sushi restaurants we have tried in the area. Very friendly staff that really cares about your dining experience. The wait can be long, so give yourself a little extra time and enjoy a leisurely dining experience. You can find Harney Sushi on Mission Avenue near the intersection with North Cleveland Street.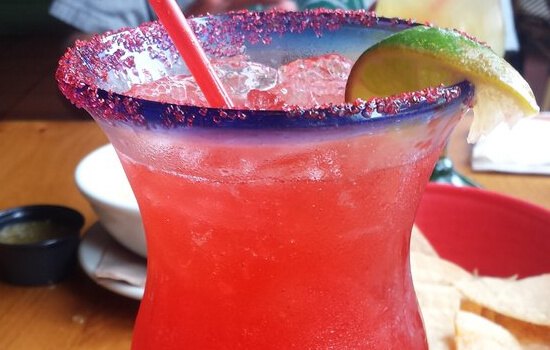 Rockin Baja Lobster
is one Mexican and seafood restaurant that we simply cannot resist! It's usually quite crowded, and much of that crowd does consist of tourists, which you may or may not mind depending on whether or not you're one of them! In any case we recommend that you arrive early. Their weekend happy hour really gives you more bang for your buck, and you've got to try their all you can eat Caesar Salad, along with their incredible tacos. And that salsa bar! Oh wow, this place really blows our minds every time. Check it out on Harbor Drive South near the intersection with North Pacific Street in Oceanside.
Ruby's Diner
is last on the list but certainly not least! We adore this place. It's truly old fashioned and very charming, in a completely authentic way, which is difficult to find nowadays. It's very fifties, and we love that, as do the crowds from the pier who pack it on a daily basis. This is a well-loved hangout at the Oceanside Pier, and we really can't recommend it to you highly enough! It is located at 1 Oceanside Pier in nearby Oceanside. Very very VERY highly recommended!