Mis Cuate Taco Shop
is oen of the few eateries that are actually located within Pala, with most of the closest restaurants residing in Pauma Valley. We love the hot and fresh Mexican food that is served here, and there's no better way to fill up your tummy after a long day of seeing the sights. The service is outstanding, very friendly and welcoming. And the ambiance is classic and authentic, and very comfortable. you can find Mis Cuate Taco Shop at 1777 Pala Mission Road.
Casino Pauma
is a nearby attraction in Pauma Valley that we simply had to include on this list. Though not technically a bar or restaurant, there are certainly great ones within. There are more than thirty five thousand square feet of gambling space here for you to enjoy. When you do decide to retire your tokens and have a bite to eat, you'll be pleased to try their delicious food, and even more pleased to see the affordable prices! You don't have to hit the jackpot to enjoy a great homecooked meal here. You'll find Casino Pauma at 777 Pauma Reservation Road in nearby Pauma Valley.
El Rey Restaurant
is another excellent Mexican restaurant in the area that we simply have to recommend to you. We really love sitting at the bar before or after our meal and enjoying a fine mixed drink. The outdoor patio is equally irresistible. But what's really the big draw here is of course the food, which consists of wonderfully fresh chips and salsa, crispy tacos, hearty burritos, and cheesy enchiladas. We love that it's family owned, and the service is superb just as you'd expect. You can find El Rey Restaurant at 16220 California 76 in nearby Pauma Valley.
Jilberto's Taco Shop
is, yet again, a Mexican restaurant that we simply can't resist. There are so many good ones in this area. The ambiance here is nothing to write about, as it's just a very simple taco shop without any of the fancy trimmings. The food is what gets all the focus here, as it should. They've got some of the very best carnitas you'll ever taste, and the carne asada is truly mindblowing. Be sure to check this one out at 17128 California 76 in nearby Pauma Valley.
Aqua Terra Restaurant
is one of the more upscale choices in the area. It's an oyster and sushi bar where you can really indulge in your favorites in a very elegant and romantic setting. We love the martinis here too! The crab cakes and French Onion Soup are definitely worth mentioning too! Note that they serve polenta fries here, so if you prefer the good old fashioned kind made with potatoes, be sure to specify that! You can find Aqua Terra Restaurant at 2001 Old Highway 395 in nearby Fallbrook.
Nessy Burger
is famous in the nearby Fallbrook area, after so many years of serving up the very best burgers and fries around. IT's just a small burger stand, nothing fancy, accessible via the freeway via I-15 and Highway 76. It would be a shame to travel to San Diego County and not visit this area traddition. Very old fashioned, complete with that charming old fashioned service too! Gotta love it! Nessy Burger is located in nearby Fallbrook.
Hana Sushi
is truly the very best sushi restaurant in the area, and after a long day in Pala there's nothing we love more than to head over to Hana Sushi and order some of those fresh delicious rolls. We love Hot Night the best, and Scotty's Roll is also very highly recommended. The sushi chefs here are truly some of the most talented we've ever encountered. Try the spicy tuna roll too! You can find Hana Sushi at 31805 Temecula Parkway in nearby Temecula.
Carl's Jr
in nearby Fallbrook has to get our recommendation here too, because it's just such a California tradition! Their burgers are an absolute essential after a long day in Pala, and that short drive will fly by while you're dreaming of that juicy burger stacked on a fresh bun with all your favorite toppings. There's no question why Carl's Jr has been going strong since the forties! This is fast food at its best. Located on South Mission Road between West Aviation Road and Ammunition Road.
Firehouse Broiler
is a fun spot to enjoy some casual family dining at a price that everybody can afford. The barbecue dishes are our favorite of everything on the menu, and we love the beer selection here too. We would very highly recommend the barbecue chicken salad to you, and the onion rings pair very nicely with that or with any other item on the menu! Great service and cozy ambiance that can't be beat! You can find Firehouse Broiler on South Main Avenue near the intersection with East Aviation Road.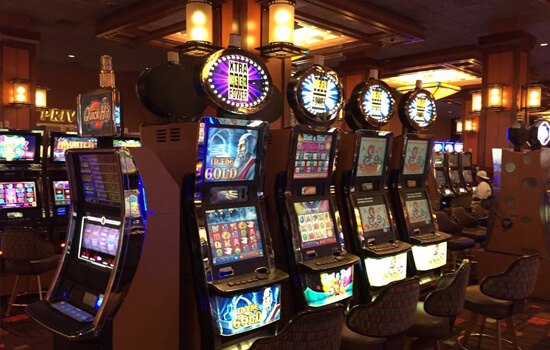 Pala Casino Resort & Spa
is last but certainly not least! In truth we'd consider this the number one on the list, not just because it's actually located within the Pala area, but because it is fantastic. They've got great entertainment here, and so much fun is to be had gambling for a shot at a jackpot. You can also get in some good shopping, indulge in some spa services, or of course eat in their wonderful restaurant. You can find Pala Casino Resort & Spa at 35008 Pala-Temecula Road. Very highly recommended!