OCEANSIDE, CALIFORNIA can claim the distinction of being the third largest city within San Diego County, with a very notable population of nearly 185,000 people. There are many beautiful places to visit within Oceanside, including Oceanside Pier, Mount Ecclesia, the California Surf Museum, and of course the infamous "Sleeping Indian" that is formed by the shapes of the hills inm the Papagallo Road area. If you'll be visiting the 92049, 92051, 92052, 92054, 92056, 92057, and 92058 zip codes anytime soon, please take note of these wonderful restaurants and lounges that we are fans of in the area!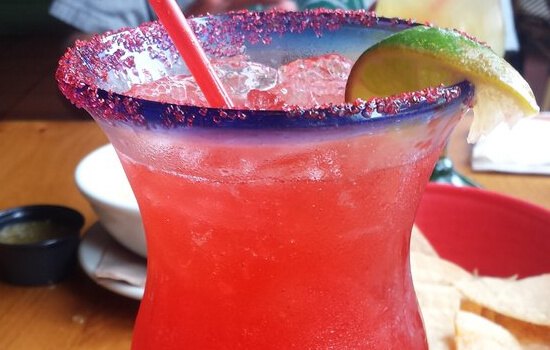 Rockin Baja Lobster
is a fun place to indulge in flavorful Mexican food! Some say the prices are a bit high and most of the crowd is comprised of tourists, but if you are one yourself that's not such a bad thing! And as far as the prices go, we think they are reasonable and you get what you pay for here. We love their weekend happy hour, and they've also got a ton of really great tacos that are so tempting. We love that the Caesar Salad and rice and beans are served family style, all you can eat, and they've got a great salsa bar too! They are located on Harbor Drive South near the intersection with North Pacific Street.
Ruby's Diner
is one of our favorite diners in the area, primarily because of the delicious food, but also because of the charming atmosphere and really great old fashioned service. The burgers of course are the best thing, but everything here is good. Love the fifties vibe here. There is nothing like taking that long walk down the pier and ending up at Ruby's for some old school diner grub! Note that the wait can be on the verge of ridiculous because so many people love this place, so if you're smart you'll go on the slower days of the week and at off-peak hours. Don't forget to try one of their famous milkshakes! You can find Ruby's Diner at 1 Oceanside Pier.
Harney Sushi
always gets our recommendation for their fresh and delicious sushi and Japanese fare, but the Oceanside location has a special place in our hearts because the staff is so very friendly and welcoming. The spicy tuna roll is our favorite thing on the menu, and even the basic California rolls are so good. The prices are a little higher than most, and the wait can be long to get in because everybody knows how great it is. But it's worth a wait. Beautiful atmosphere and overall excellent dining experience. You can find this one on 301 Mission Ave, Oceanside, CA 92054.
Jolly Roger Restaurant
a wonderful seafood restaurant done in classic American style. If you love fresh fish, and being at the pier makes you crave it even more, you'll definitely want to head into this establishment for some of their fresh offerings. We love the grilled salmon dinner the most, and of course that delectable harbor view is just as much of a draw for us as the food! The service too is superb. Great prices! You can find Jolly Roger Restaurant at 1900 Harbor Drive North.
333 Pacific
can be found at the same address as the name, and one of our favorite things about dining here is that you get complementary parking under the Wyndham Hotel! The restaurant is decorated in a sophisticated loft style with high ceilings and a very open and airy ambiance. If that's not airy enough for you, head onto the outdoor patio for a true fresh breeze! The crab is our favorite dish, but everything on the menu is succulent and memorable. Don't overlook the steaks! And be sure to check out their vodka bar. You'll find this one at 333 North Pacific Street, near the intersection with 3rd Street.
101 Cafe
is a great little American diner that has really captured our attention lately. You can't beat the convenient location along Highway 101, and they've also got a cozy little outdoor seating area so you can catch the breeze and enjoy the view. It's very much a local tradition, with decor that hints at its longevity. Immaculately maintained too. It's been going strong for at least thirty years that we are aware of, and probably much longer. We highly recommend everything on the menu, and the chocolate malt is an essential! Cash only! Located on 631 S Coast Hwy, Oceanside, CA 92054.
Vigilucci's Osteria
is our favorite place for Northern Italian food, and it just happens to be located conveniently right here in Oceanside. This is probably one of the most romantic restaurants in the area, and it's certainly our top choice for those special dates and important dinners. We love the gnocchi the most but all the pastas on the menu are truly fantastic, and they've got a wonderful wine list too. Vigilucci's Osteria is located on Mission Avenue between North Ditmar Street and North Freeman Street.
Hungry Hunter Steakhouse
always gets our vote because of the wonderful food and comfortable atmosphere. Prime Rib is one of the items on the menu that they are really known for, and that has got to be our favorite thing on the menu. The baked potatoes are done just right, and the salads are very fresh, crisp, and flavorful too. Many have said that this is the best steak in the entire county, and we agree! Hungry Hunter Steakhouse is located at 1221 Vista Way.
Tremont Street Bar & Grill
is our absolute favorite place in Oceanside to catch the game and enjoy a great meal. It's just a cozy casual little sports bar, nothing super fancy here, but they've got the right amount of TVs, great music, and outdoor seating area, and even karaoke. The one thing that is really a cut above the rest here is the food. Definitley not your standard bar fare. They've got great calamari, bacon cheeseburgers, spicy wings, and mouth watering garlic fries. Don't forget to try the soups too, they're homemade and so good! Located on North Tremont Street between Civic Center Drive and 3rd Street.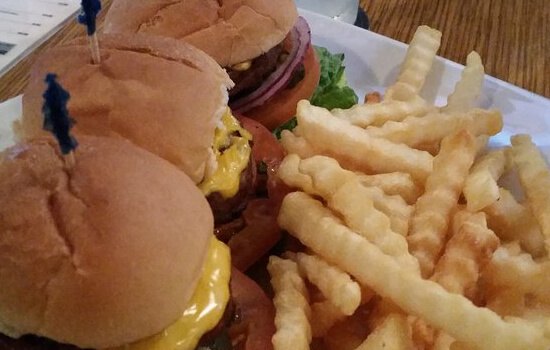 Rookies Sports Grille Spirits
is another good choice for a sports bar in Oceanside. The staff is very friendly and welcoming, and the atmosphere is cozy like it should be at a good sports bar. The beer selection on draft is pretty impressive, and the food is really great here. We enjoy coming in for some sports and brews in the daytime, and then later on it becomes more of a dance spot with live music, Djs, and even karaoke some nights. You can find this one on South El Camino Real near the intersection with Camino Town.