Ruby's Diner
is a great spot to get some hot and delicious diner fare! It's located not too far outside of the Camp Pendleton area, in nearby Oceanside, and you can't beat the convenient location. The service here is really excellent, though sometimes it can be a bit slow at the busier times, so allow a little extra time if you can. Ruby's has been open since 1982 because of the high quality food and the attention to detail that the owners and staff display. No place better to get a burger, fries, and a shake! Located at 1 Oceanside Pier in Oceanside.
333 Pacific
is one of the fancier restaurants in the area, very upscale and romantic. It's a steakhouse with lots of fabulous seafood dishes, and we love to come in to celebrate our special occasions with a fabulous dinner and some drinks. We love the high ceilings here, which add a loft-style ambiance to the dining area, and of course enjoying that incredible view of the ocean is not a bad thing either! Really wonderful martinis too! You can find 333 Pacific at that address, in nearby Oceanside!
Harney Sushi Oceanside
We love the casual comfort of Harney Sushi! They've got both the traditional Japanese sushi favorites that have become true essentials on any sushi menu, and they've also got some pretty incredible Americanized twists that will really make your mouth water. It won't cost you an arm and a leg to enjoy the fresh sushi here, and yet it is incredibly high quality. Beautiful atmosphere, and great service. You can find Harney Sushi in Oceanside, on Mission Avenue near the intersection with North Cleveland Street.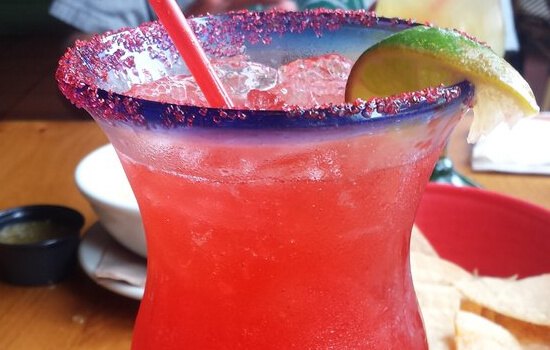 Rockin Baja Lobster
is always hard at work proving that the "other" lobster restaurant isn't the best one on the block! Especially since this one has such a distinctive Mexican twist. We've been loving this place for quite some time. The location is both convenient and trendy, and they've got a great weekend happy hour that really helps you to save a few bucks. We love the endless Caesar salad, and did we mention that salsa bar? If you love seafood and you love Mexican food, you've got to try this place! You can find Rockin Baja Lobster in Oceanside, on Harbor Drive South near the intersection with North Pacific Street.
Jolly Roger Restaurant
is a wonderfully fun place to stop in for a hearty meal. The food here is mostly American, and they've got a lot of excellent seafood dishes. There are great views of the harbor, and its location right there on the harbor also makes it a very cool place to relax after your meal. They've got a private room for your special occasions, and we highly recommend that because the staff really gives you such specialized service. You'll find Jolly Roger Restaurant in Oceanside at 1900 Harbor North Drive.
101 Cafe
is a very cool place to stop when you're cruising along Highway 101. You can fill up on delicious food (breakfast, lunch, and dinner!) without breaking the bank! It's very family friendly and they've got a great outdoor seating area that we always love to take advantage of. It's set up fifties style with large cushy seating that we really love! It's been here so long we can't imagine the area without 101 Cafe! You can find it in Oceanside, on South Coast Highway between Minnesota Avenue and Wisconsin Avenue!
Anita's Restaurant
is yet another one of our favorite Mexican restaurants in San Diego County, with this one being located in Oceanside which isn't far from Camp Pendleton. Everything is completely fresh and delicious, and there's a strong hint of Southwestern flair weaving itself through the menu! We love to use their outdoor dining area, and also renting out their private party room is always nice. The chicken fajitas and chicken chimichangas are addictive, and we really love the Chili Colorado! You won't find that elsewhere! You can find Anita's Restaurant on South El Camino Real between Via Las Rosas and Camino Town.
Q Restaurant & Sports Bar - CLOSED
is one of those welcoming sports bars that you'll find yourself going to time and time again. They've got great happy hour specials, and a wonderful outdoor patio where you can enjoy the warm breeze and a nice view along with those ice cold beers or mixed drinks. They've got a really friendly staff here that always tends to our needs. This is just an all around great little sports bar that we would highly recommend to you! You'll find this one in Oceanside at 2725 Vista Way.
Monterey Bay Canners: Restaurant & Oyster Bar
has got a champagne brunch on Sundays that is simply to die for! They've got such a huge array of food to choose from, and the service is really excellent. We also love to come in for their exquisite seafood dishes and steaks, and of course their famous oysters! They've got some really delicious sourdough rolls that you'll have to try too! The service is just wonderful! You will find Monterey Bay Canners: Restaurant & Oyster Bar in nearby Oceanside at 1325 Harbor Drive North.
Outback Steakhouse
gets our recommendation every time thanks to their wonderful service, comfortable seating, great atmosphere, and delicious food! The steaks are the obvious choice, and they are delicious, but we'd also recommend any one of the seafood or pasta dishes, and the salads are divine too. There's a full bar and an experienced bartender who will make you a mixed drink that tastes truly intoxicating! We just love dining and drinking here. You can find Outback Steakhouse in Oceanside on Vista Way between Ivy Road and Via Esmarca.